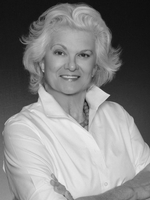 (919) 608-1407

(919) 608-1407 cell phone

janeaphillips3901@gmail.com
3608 Shannon Road, Suite 100
Durham NC, 27707
Receive Email Alerts from Me
How does a southern girl with a business degree from the University of South Carolina end up hawking Cokes at high school football games in Durham …and have some of her proudest moments doing it? It's all about real family values.
For Jane selling Cokes was part of being president the Jordan High School booster club and watching her son, Thomas, play football and baseball for the Falcons. Thomas, once named Durham's student/athlete of the year, has since graduated from MIT and currently works for Apple. Jane's daughter, Catherine, is a Duke and UNC Law graduate and the Senior Manager for Public Policy and Government Affairs at Biogen.
Family considerations were also at the forefront when Jane began her real estate career in the early eighties. Recently married to Duke cardiologist, Harry Phillips, Jane wanted a career with more control (haha!) over her schedule than her previous corporate job with Southern Bell in Columbia, SC. She joined Allenton Realty under the guidance of former Durham mayor Jim Hawkins and Alan Aldridge, who shared a vision that Durham could be what it is today. It was a transformational time for real estate in Durham and a terrific opportunity for sharp new agents to learn the business and help shape the community. After several years, Jane took a hiatus from her career to focus on her children and family.
While at Allenton Jane mentored another young agent, Sudi Swirles, who went on with her partners to found Peak Swirles & Cavallito Properties. When Jane decided to pick up her career again in 2003, she was welcomed with open arms.
"I wouldn't have considered anyplace else. I've been friends with many of the PSCP agents for years and I respect that they've built an independent organization of true professionals. I'm a little bit old fashioned that way," she admits, "They attract clients that demand low key representation, personal service and absolute integrity and discretion. That's the way I prefer to work." 
Jane remains involved in shaping the Durham community and serves on the board of PORCH-Durham, a non-profit focused on ending hunger for children in the Durham Public Schools, and she LOVES living in Durham.