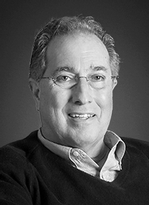 (301) 661-5484

(301) 661-5484 cell phone

tonyalbanese@pscp.com
3608 Shannon Road, Suite 100
Durham NC, 27707
Receive Email Alerts from Me
My entire professional career has been associated with the real estate industry. After graduating I went to work for a large general contractor and then to a position with a national developer based in the metropolitan Washington DC marketplace. While there I developed major residential, commercial, and retail projects across much of the continental United States. Over the years, I have been extremely fortunate to have lead development teams in creating projects that have not only proved to be financially successful, but even more importantly fostered economic growth, stewardship of the environment, and served the neighborhoods where these projects are located by providing employment, housing, amenities, and retail opportunities.
My career has given me the chance to travel and experience many metropolitan areas in the United States and Europe. North Carolina always stood out as a place that attracted our family. Our daughter spent many years in summer camp in the mountains around Asheville. With its varied geography and vibrant business community, North Carolina fit perfectly with my spare time hobby of landscape/architectural photography and love of innovative restaurants sourcing locally grown foods on their menus. When we decided to relocate, we were drawn to the Chapel Hill and Durham areas with their depth in first-rate schools and universities, substantial public amenities, and the vibrant and engaged neighborhood communities.
You make many decisions whether you are buying or selling a home, but none is more important than your selection of the real estate agency that represents you in the transaction. It would be my privilege to be your advocate. With my knowledge of the industry and the support of Peak, Swirles and Cavillito Properties, we can achieve your goals. Please email me or give me a call.
Tony Albanese 301-661-5484 (cell)
tonyalbanese@PSCP.com