Local Market Update – January 2021
January started off strong for the housing market, with healthy buyer demand and strong market fundamentals. A robust increase in housing starts in December points to an active year for new construction, but higher material costs, especially lumber, and a limited supply of buildable lots will temper the number of new units.
New Listings in the Triangle region decreased 11.3 percent to 3,498. Under Contract Sales were up 13.3 percent to 3,952. Inventory levels fell 60.0 percent to 3,021 units.
Prices continued to gain traction. The Median Sales Price increased 7.4 percent to $298,500. Days on Market was down 45.2 percent to 23 days. Sellers were encouraged as Months Supply of Inventory was down 66.7 percent to 0.7 months.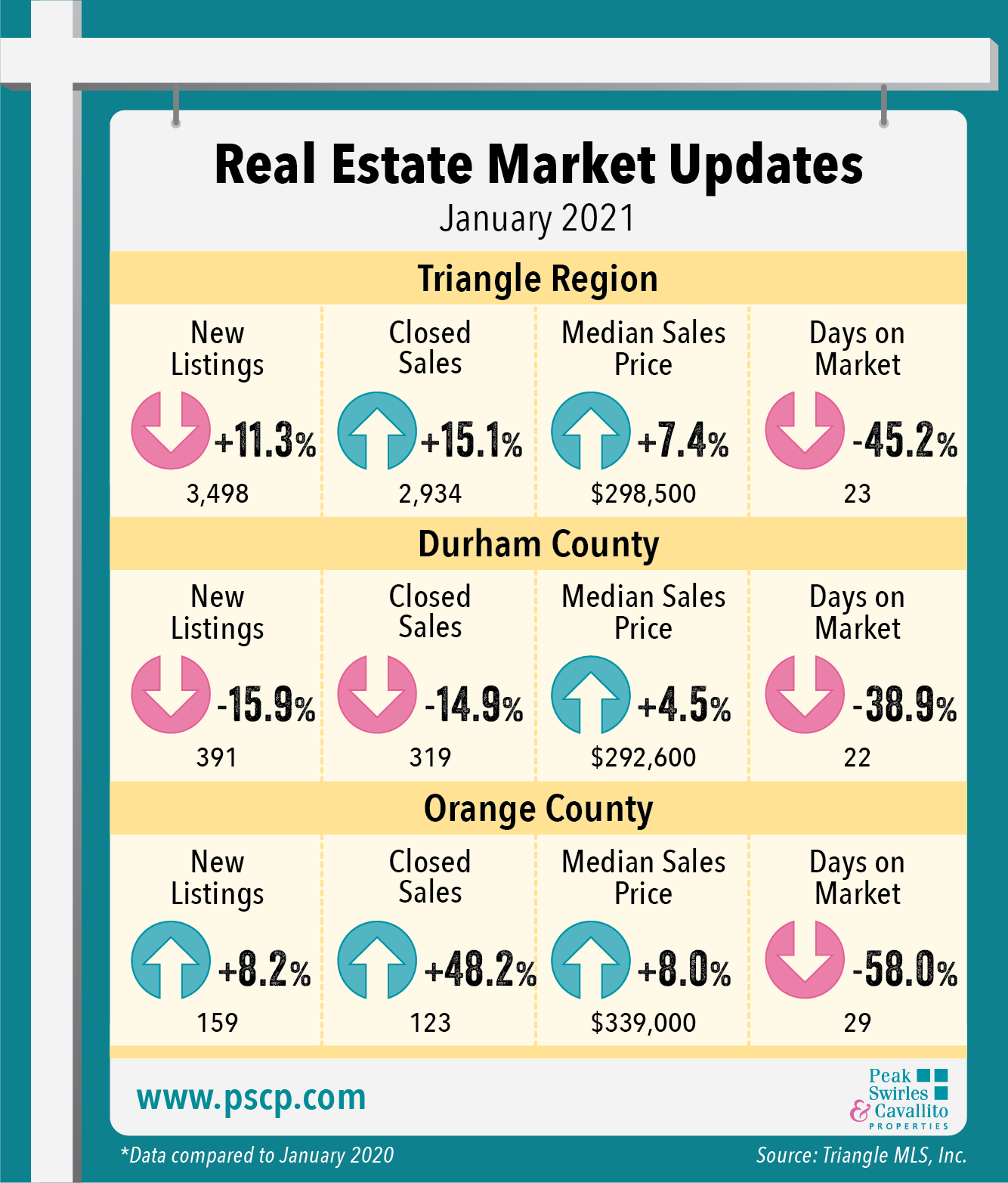 The Mortgage Bankers Association's January research estimates approximately 2.7 million homeowners with mortgages are currently in forbearance plans. Some of these homes may eventually come to market, but given the strong appreciation in most market segments in recent years, these eventual home sales are likely to be mostly traditional sellers. However, a modest increase in short sales and foreclosures at some point this year would not be surprising.
Click on the links below for more detailed information about the Real Estate Markets in Durham, Orange & Chatham counties:
Durham County
Orange County
Chatham County
For information about how the local market affects your real estate needs, contact any of the real estate experts at Peak Swirles & Cavallito Properties.
*All data from Triangle Multiple Listing Service, Inc. ©2021