Market Overview
Some economy observers are pointing to 2018 as the final period in a long string of sentences touting several happy years of buyer demand and sales excitement for the housing industry. Although residential real estate should continue along a mostly positive line for the rest of the year, rising prices and interest rates coupled with salary stagnation and a generational trend toward home purchase delay or even disinterest could create an environment of declining sales.
New Listings in the Triangle region decreased 15.9 percent to 3,232. Under Contract Sales were down 10.8 percent to 2,701. Inventory levels fell 5.0 percent to 8,679 units.
Prices continued to gain traction. The Median Sales Price increased 6.5 percent to $262,000. Days on Market was down 9.4 percent to 29 days. Sellers were encouraged as Months Supply of Inventory was down 7.1 percent to 2.6 months.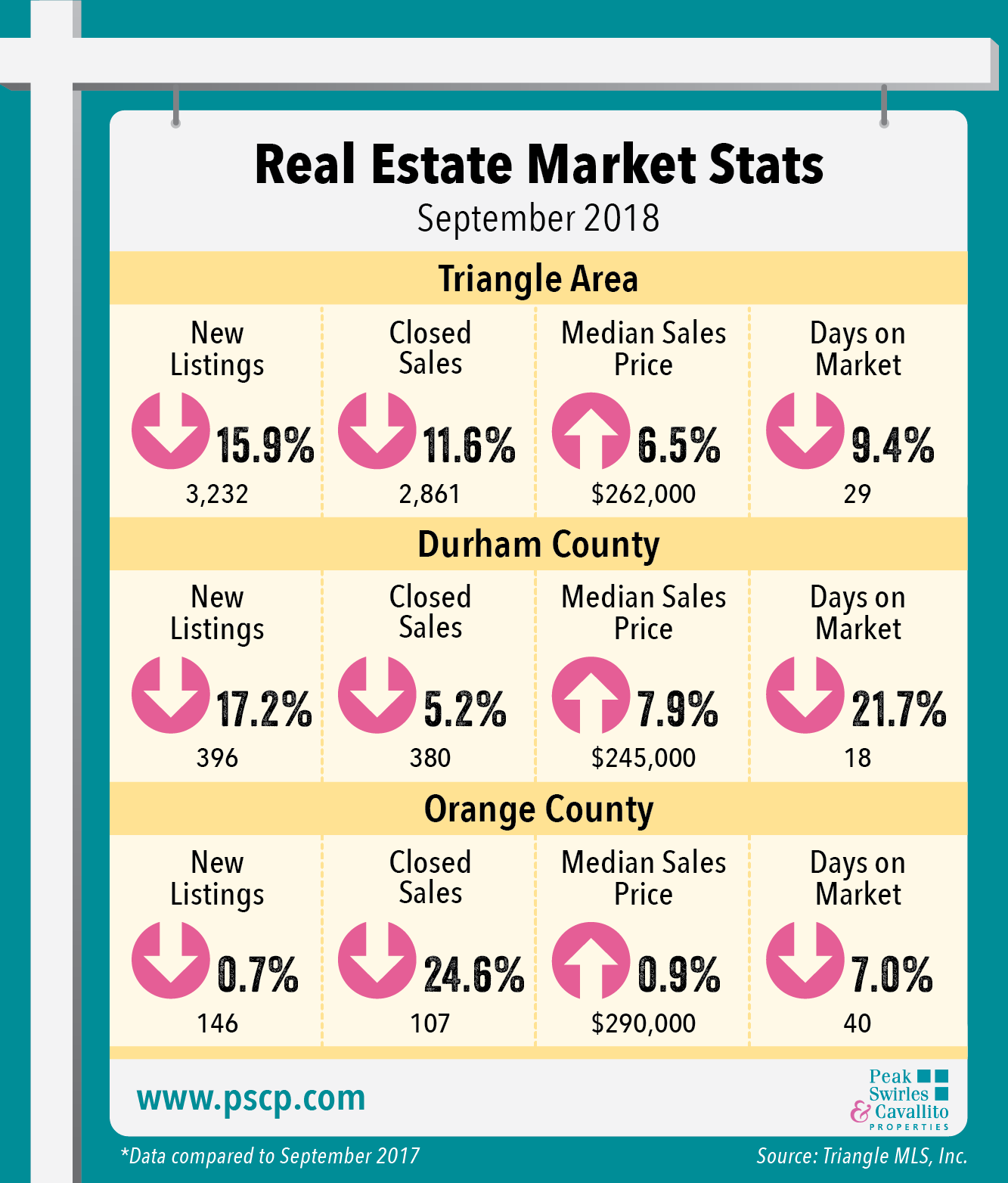 While some are starting to look for recessionary signs like fewer sales, dropping prices and even foreclosures, others are taking a more cautious and research-based approached to their predictions. The fact remains that the trends do not yet support a dramatic shift away from what has been experienced over the last several years. Housing starts are performing admirably if not excitingly, prices are still inching upward, supply remains low and consumers are optimistic. The U.S. economy is under scrutiny but certainly not deteriorating.
Click on the links below for more detailed information about the Real Estate Markets in Durham & Orange counties:
For information about how the local market affects your real estate needs, contact any of the real estate experts at Peak Swirles & Cavallito Properties.
*All data from Triangle Multiple Listing Service, Inc. ©2018