December 2016
December 2016 wrapped up on a positive note, with market indicators reflecting the same trend seen throughout most of the year. According to information provided by Triangle MLS, New Listings increased 7.5 percent to 2,119. Under Contract Sales were up 17.7 percent to 2,213. Inventory levels fell 16.6 percent to 7,447 units. The Median Sales Price increased 8.0 percent to $243,000. Days on Market was down 18.0 percent to 50 days. Months Supply of Inventory was down 25.0 percent to 2.4 months.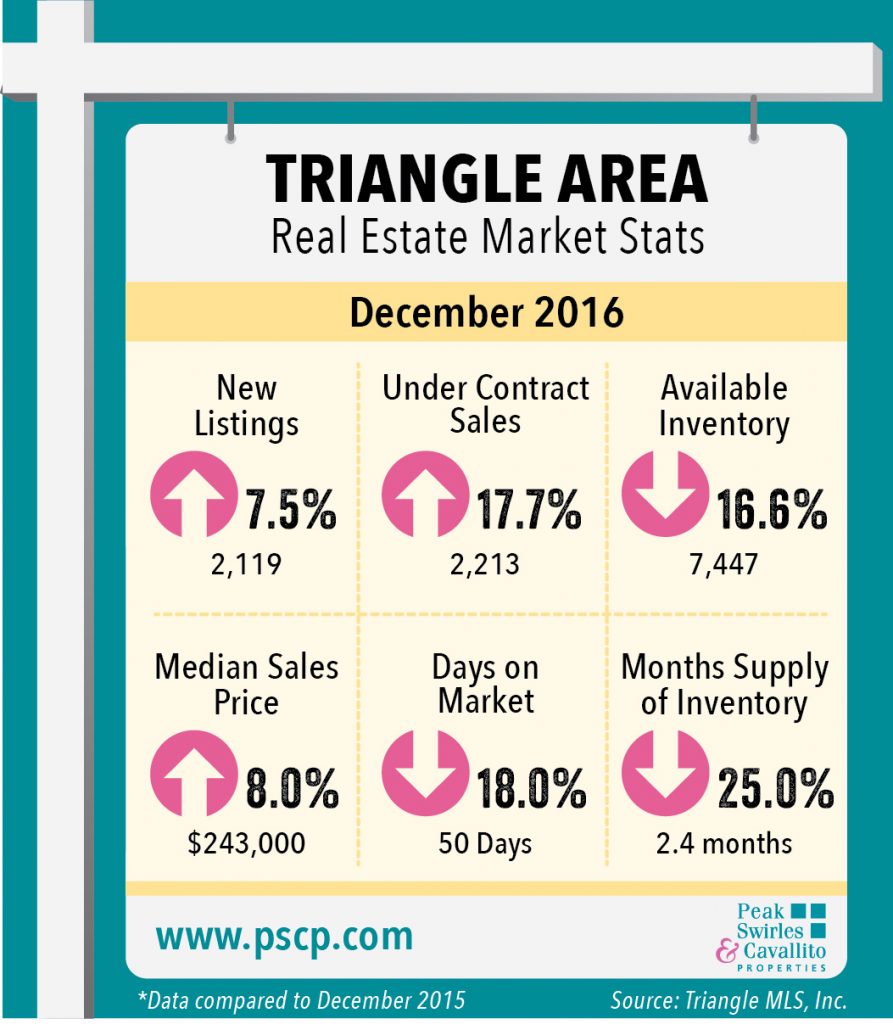 2016 proved to be a strong year for the Triangle area real estate market. Competition for homes was high as for the majority of the year, the number of homes for sale was down in year-over-year comparisons, as were days on the market and months supply. In Durham County (and in most markets in the Triangle region) the median sales price of homes was up. Sellers remained encouraged, and buyers had to act fast. Click here to see 2016 trends.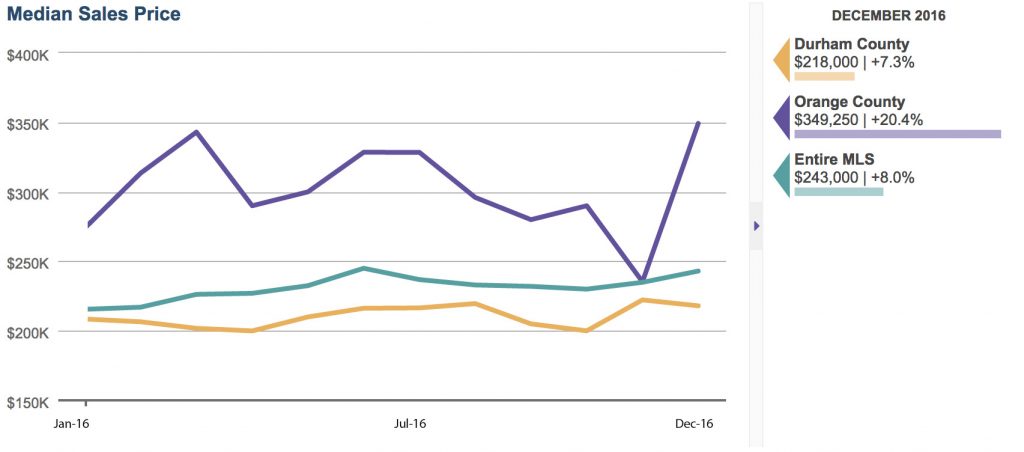 Looking to 2017
Realtor.com is predicting 2017 to be even stronger for our local real estate market, ranking both the Raleigh-Cary and Durham-Chapel Hill metros (Nos. 8 and 11 respectively) among the top U.S. markets for housing growth. Economists with realtor.com are estimating a 2.55 percent increase in home prices and an 8.95 percent increase in home sales for the Durham-Chapel Hill metro. (Click for more information)
Buyers should take note as mortgage rates will go up, following an initial 0.25 percent increase in interest rates by the Federal Reserve in December 2016, with subsequent increases anticipated in 2017. Higher home prices, low inventory and increased interest rates could prove challenging for first time homebuyers.
For information about how the local market affects your real estate needs, contact Peak Swirles & Cavallito Properties.