Local Market Update – October 2020
October continued to be busier than the calendar normally suggests. Buyer activity remains higher than normal for this time of year, while in many segments of the market housing supply remains much lower than one year ago. Multiple offers remain a common occurrence in many areas, keeping housing hot while the temperatures continue to fall.
New Listings in the Triangle region increased 7.3 percent to 4,426. Under Contract Sales were up 28.1 percent to 4,411. Inventory levels fell 48.3 percent to 4,767 units. Prices continued to gain traction.
The Median Sales Price increased 7.1 percent to $300,000. Days on Market was down 37.5 percent to 20 days. Sellers were encouraged as Months Supply of Inventory was down 55.6 percent to 1.2 months.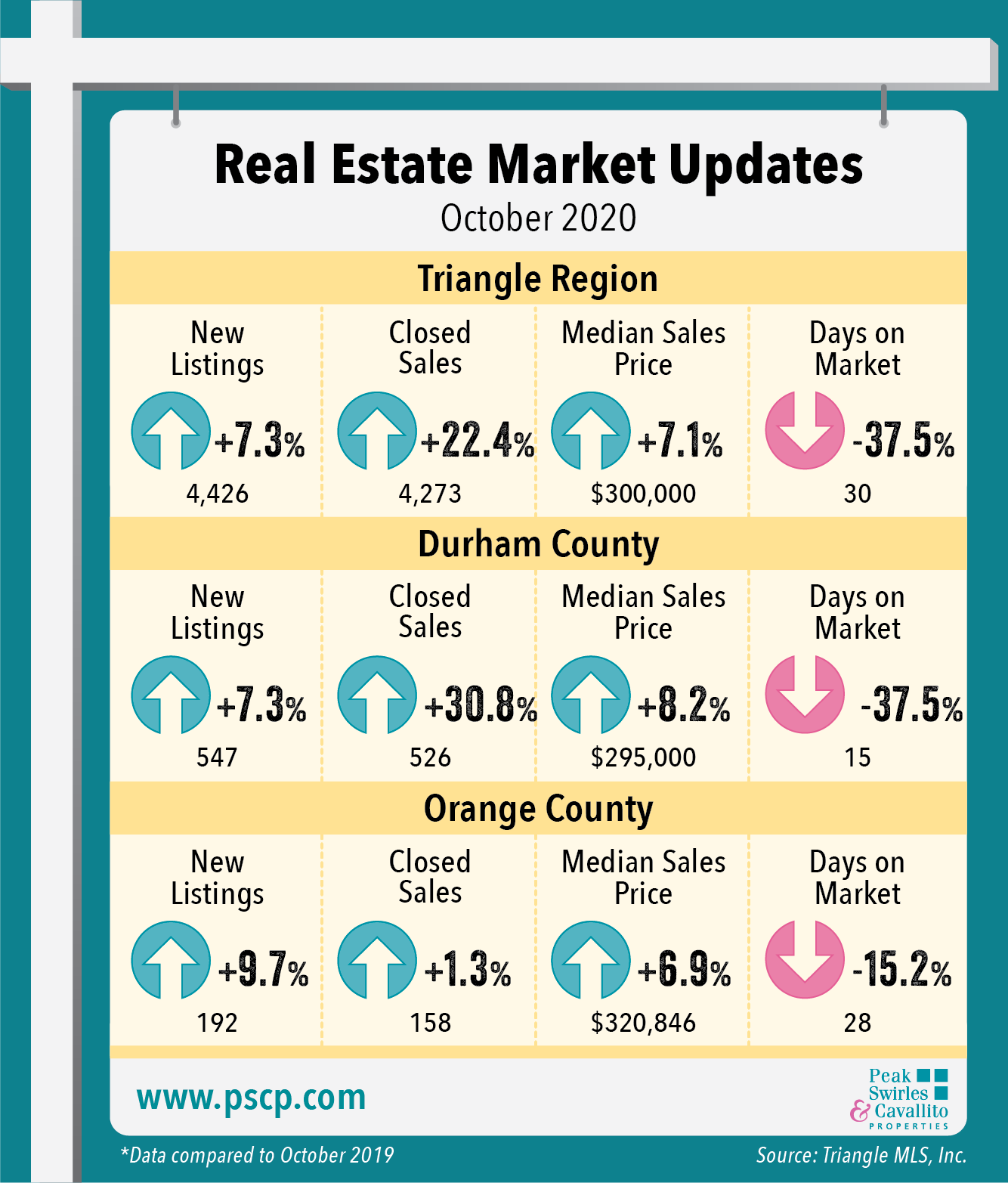 Mortgage rates dropped to new record lows again in October, helping to offset the monthly mortgage payment increases caused by the rise in home prices seen in many segments of the market across the country. While prices often dip a bit in the winter months, continued buyer demand may temper any price retreats this year.
Click on the links below for more detailed information about the Real Estate Markets in Durham, Orange & Chatham counties:
Durham County
Orange County
Chatham County
For information about how the local market affects your real estate needs, contact any of the real estate experts at Peak Swirles & Cavallito Properties.
*All data from Triangle Multiple Listing Service, Inc. ©2020