Local Market Update – November 2020
November saw the Dow Jones Industrial Average top 30,000 for the first time, while mortgage rates reached new record lows again. These new records have provided encouragement for buyers to move forward on home purchases, which continued to remain strong overall for the month.
New Listings in the Triangle region increased 0.6 percent to 3,148. Under Contract Sales were up 20.1 percent to 3,611. Inventory levels fell 52.0 percent to 4,123 units. Prices continued to gain traction.
The Median Sales Price increased 9.0 percent to $305,000. Days on Market was down 40.6 percent to 19 days. Sellers were encouraged as Months Supply of Inventory was down 58.3 percent to 1.0 months.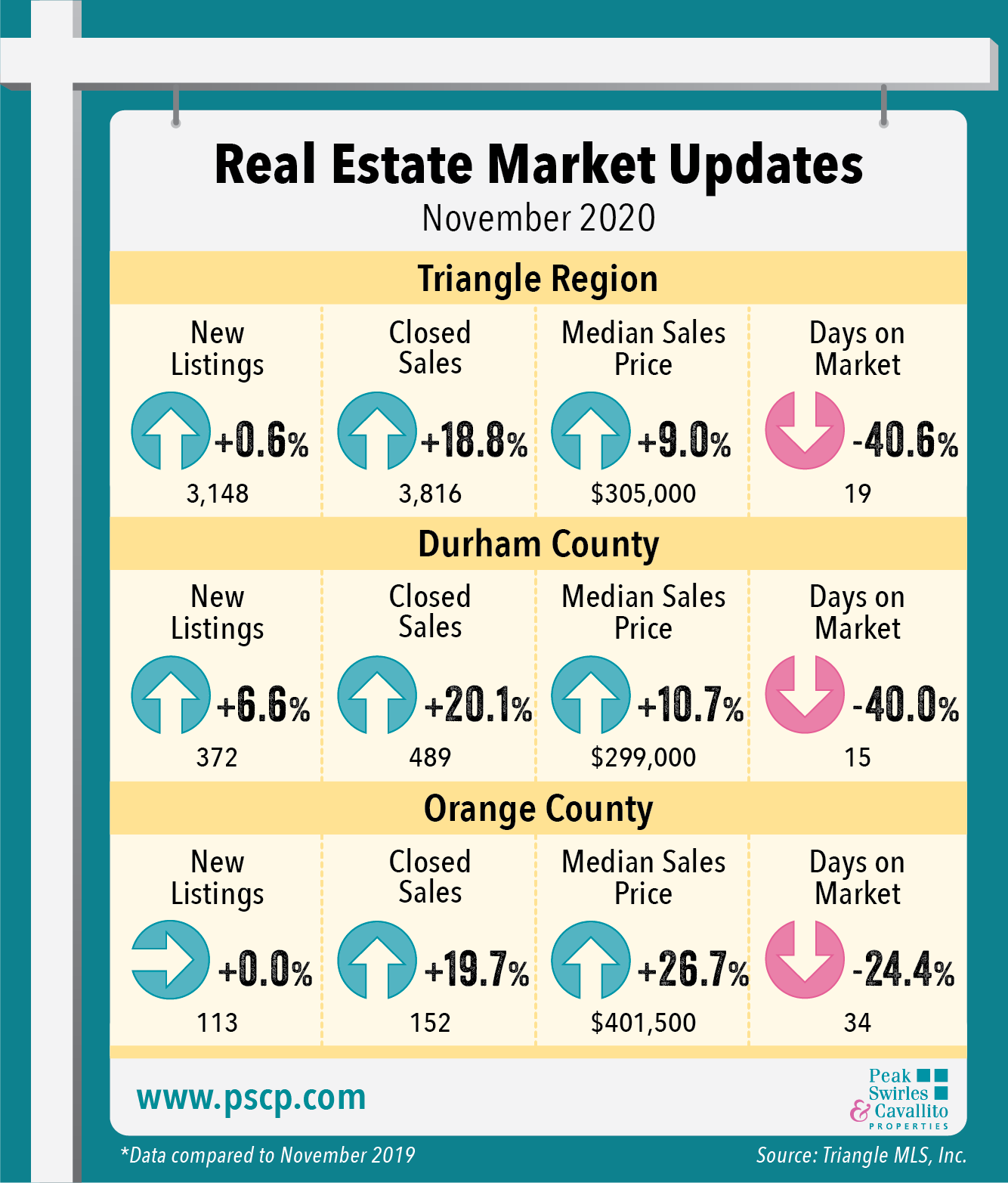 Showing activity remains higher than the same period a year ago across most of the country, suggesting that strong buyer demand is likely to continue into what is typically the slowest time of year. With inventory remaining constrained in most market segments, sellers continue to benefit from the tight market conditions.
Click on the links below for more detailed information about the Real Estate Markets in Durham, Orange & Chatham counties:
Durham County
Orange County
Chatham County
For information about how the local market affects your real estate needs, contact any of the real estate experts at Peak Swirles & Cavallito Properties.
*All data from Triangle Multiple Listing Service, Inc. ©2020