Local Market Update – May 2020
While the effects of COVID-19 in the broader economy continue, real estate activity is beginning to recover across much of the country. According to Freddie Mac, mortgage rates have been below 3.3 percent for more than four weeks and are hovering near all-time lows, spurring strong interest by buyers and lifting showing activity up 4% nationally versus a year ago in the final week of May.
New Listings in the Triangle region decreased 19.2 percent to 4,331. Under Contract Sales were up 15.0 percent to 4,885. Inventory levels fell 27.7 percent to 6,537 units.
Prices continued to gain traction. The Median Sales Price increased 2.2 percent to $288,000. Days on Market was down 3.7 percent to 26 days. Sellers were encouraged as Months Supply of Inventory was down 33.3 percent to 1.8 months.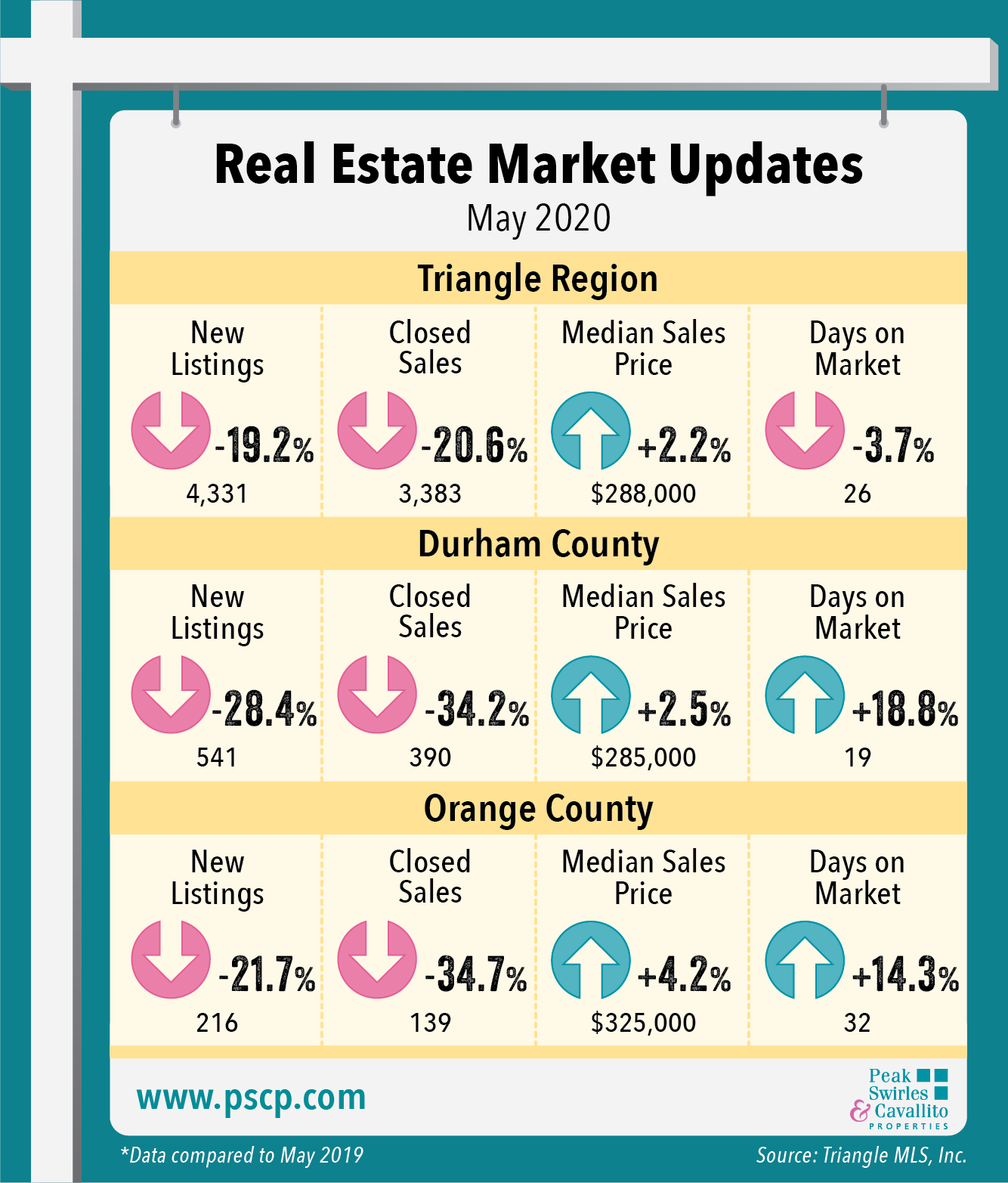 Buyers have been quicker to return to the housing market in force than sellers, who have been showing a bit more reluctance to list their homes than is typical for this time of year. But trends are improving and as states and localities continue to moderate their COVID-19 policies, real estate activity is expected to continue to improve in the coming weeks.
Click on the links below for more detailed information about the Real Estate Markets in Durham, Orange & Chatham counties:
Durham County
Orange County
Chatham County
For information about how the local market affects your real estate needs, contact any of the real estate experts at Peak Swirles & Cavallito Properties.
*All data from Triangle Multiple Listing Service, Inc. ©2020