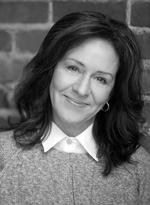 740-403-1730
919-419-1102 fax
740-403-1730 cell phone

amyghiloni@gmail.com
5102 Durham Chapel Hill Blvd, Suite 100
Durham NC, 27707
Receive Email Alerts from Me
My husband and I moved to North Carolina from Ohio to be close to our growing family. We love the vibrant Downtown culture of Durham and all of the variety that the surrounding area has to offer! There is so much to do between the local music venues, restaurants and coffee shops, hiking, kayaking, golfing AND we are just short drive away for weekend get-away's to the mountains or the ocean!!
I look forward to serving new clients in and around the  Durham, Chapel Hill and Pittsboro area!
I am a real estate consultant. Consider me your go to for everything real estate related. I am SRES designated which means that I specialize in serving the different circumstances that clients have in each of their life phases my main focus being on those that are 50+ years. Put my 16 years of full-time real estate practice and continuing education to work for you. I am here to advise you every step of the way from the very baby stages of your quest to beyond the sale. If you are thinking of selling your home, I look forward to sharing my marketing strategy with you and helping you achieve that SOLD status quickly and effectively, maximizing your money!  
If you are ready to buy a home, I will personally show you the homes that fit your criteria and walk you through the home buying process guiding you every step of the way and helping you find your perfect home! 
Call or text me today to get the ball rolling toward your real estate goal!